List of UK (MLM) Network Marketing companies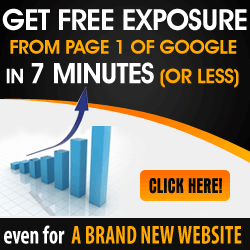 Ok, so after spending an hour or so surfing the internet looking for a full list of network marketing companies currently operating in the UK I realised that one does not seem to be existence yet, or at least not one that Google is aware of anyway. So I decided that I may as way just take it upon myself to create one for you, ready for right now when you decided like seeing what MLM opportunities were currently out there.
But here's the thing… I didn't just want to have a boring list so I put it into order of the most secure income producing UK MLM down to the more riskier,
hmmm… maybe 'risky' is not quite the word, let's say 'pioneering' network marketing opportunity.
I am sure that I have missed a few network marketing companies out here so please comment below if you're business is missing or if you have any opion about my ordering of the list, hehe… Seriously though, I have tried to be as fair as possible with my ordering based upon company longevity, customer awareness of company, quality of products/services, if product/service is bought every month or just one time sale, plus also a whole bunch of other boring business type stuff. Please note also that just because your MLM company has been around for 100 years it does not better as often these old companies are the slowest to react to new technologies and market trends as they are stuck in tradition and a 'but that's the way we've always done it' mentality. Yet on the plus side, company longevity is always a plus as you know the company has survived the ups and downs of a start up and your monthly cheque as a distributor is as guaranteed as any pay cheque from a regular job.
NOTICE new rules in the policies and guidelines of – company name removed – mean that I am no longer aloud to mention – company name removed – on the blog and NEITHER ARE YOU!

So if you do happen to mention – company name removed – in a comment on this or any other page I have no choice but to delete it, apologies in advance… 
Just like in that film Fight Club starring Brad Pitt "The number one rule of - company name removed – is that you do not talk about – company name removed -!"
TOP UK NETWORK MARKETING LIST
- company name removed -

Avon
This company must have been around my whole life and despite not being a girl or being into make up and stuff like that in anyway (honestly), I like many people, would consider Avon to be a recognised household brand. You may think that the market is saturated and it is too late to make any 'real' money with Avon. Well if you have been around network marketing long enough you might have noticed the HUGE drop out rate. Really it is never really too late, 20 years of hard consistent work will pay off in mlm no matter what company you're in.
Herbalife
David Beckham! what about him? hmmm… I'm not sure what the link is with him and this company, other than that he played for LA Galaxy the US soccer team that Herbalife paid a small fortune to sponsor. However, it sure was worth it as when I joined the company back in 2004 it was like no one had ever heard of this strange american 'wellness' company. Today I can't go into a gym without seeing someone strutting about with a Herbalife protein shaker or water bottle. This is a most definitely an excellent business opportunity for a fitness instructor or anyone seriously interested in becoming a personal wellness coach, it involves A LOT of customer follow up to run the business properly and profitably.
Pampered Chef
Arbonne
Amway
Forever Living
Oriflame
Mary Kay
Nu Skin
Telexfree
Virgin Vie
Vi UK – Body By Vi 90 Day Challenge
Back in 2005 three very qualified guys got together to form ViSalus, it took them 5 years to formulate a marketing strategy for the new network marketing company that was completely viral; spreading naturally over Facebook and making life as easy as possible for those promoting the Challenge. This new system launched in 2010 is known as the Body By Vi 90 day Challenge, it allows those competing in the Challenge to get free products every month as well as winning prizes and cash for achieving their weight-loss fitness goals, all of these additional benefits just add to the viral spreading of the Challenge over social media. There are numerous celebrities involved in promoting the challenge which is unheard of for MLM's in the past and this all again adds to the social viral power of the Challenge. Herbalife the biggest wellness centred network marketing company in the world last year did over $4Billion in sales last year operating in 100's of countries around the globe. ViSalus, operating in only North America and Canada did over $1Billion in just those two countries and as of April 2013 it will open up for business here in the UK, this is a HUGE opportunity to get in early on what is going to be a massive MLM company in the UK.
Organo Gold
Wikaniko
Monavie
Asea
Energetix
If you are a network marketer and would like your companies name listed above to be a link to your business website just comment below and I will add it in for you free of charge, because I'm cool like that!
There are more mlm companies, if you would like me to add yours or link the name of your company to your business website just let me know. I look forward to reading your thoughts and comments below: